Sorry, this deal is no longer available, but sign up below to get alerts on more deals like this.
Get the best deals delivered right to your inbox!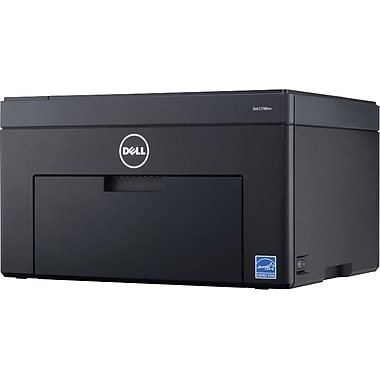 Save $175 on a Dell color laser printer!
Staples has the Dell C1760nw color laser printer on sale for $74.99 with free shipping. This is the best price found!
This high-quality Dell printer has built in Wi-Fi and Ethernet capabilities, allowing you to print from Android or iOS mobile devices or your computer seamlessly. It also has 1200 DPI image quality and can print with a large duty cycle of up to 30,000 pages a month. Energy Star qualified! Note that this deal is available online only.
For more on choosing the right printer, check out the best cheap printers for your money.
Show Comments Hide Comments
About this Deal Digger
Sarah Jordan | Producer
Sarah Jordan is a creative and fun-loving journalism major at Georgia State University in Atlanta. Sarah is always looking for the next adventure and loves to hike and spend time with her dogs. She's passionate about writing, photography and volunteering with animals.
View More Articles