Get the best deals delivered right to your inbox!
Sorry! This deal is now expired. Sign up below to stay up-to-date on more great deals!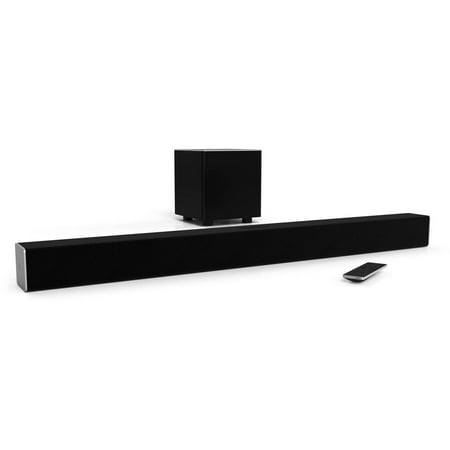 Save $118 on this sound bar system
Right now Walmart is offering the Vizio SmartCast 38″ 2.1 sound bar system for $99.99. That's over $118 off the original price!
Including a wireless subwoofer and 2-channel sound bar, this sound system delivers surround sound at up to 100 decibels. Download the Vizio SmartCast app to turn your smartphone into a remote, and pair with the system's built-in Wi-Fi and Bluetooth in order to stream your music of choice. With 4.4 out of 5 stars, reviewers have commented on the excellent sound quality for the price.
Shipping and in-store pickup are both free.