Father's Day is just around the corner! According to the National Retail Federation, 75% of consumers plan to celebrate Father's Day this year. Personal care items, appliances and home and gardening items comprise the list of what many people will be buying for their dads.
But what does Dad really want to receive for Father's Day? According to Clark's daughter Rebecca, Clark gets most excited about candy and dollar store finds, but a survey from 2019 revealed the top things dads said they would want to receive. This included a cheaper practical gift, a phone call from kids and a big juicy steak!
If you are in need of some inspiration for Father's Day gifts, check out the below ideas! Father's Day is Sunday, June 20.
---
Save on great deals and gift ideas for Father's Day
Under $25
This deal is great for dads who are always on the go.
---
If your dad has trouble remembering where he set his keys, water bottle, or other important items, this is a great gift option.
---
This entertaining guidebook explains modern concepts and technologies that we take for granted in an easy to understand and entertaining way. It's a great gift for the dad with a sense of humor.
---

This universal umbrella can attach to a beach chair, golf bag and even bleachers. It can be adjusted to any angle and offers a UPF of 50+ so dad can have it made in the shade!
---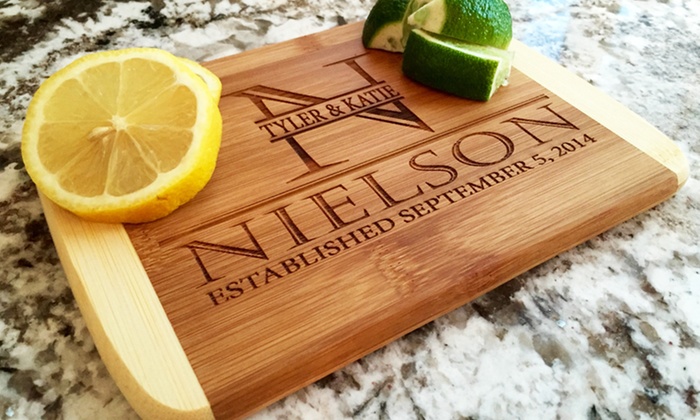 You can order up to four personalized cutting boards for just $15!
---
This thoughtful personalized mug is $13.99 for a limited time. There are other options available, including some for dog and cat dads!
---
For the dad who wants a practical gift, these high-quality fun patterned socks are a good option! Get the pictured pair for $14.99 or find gift boxes starting at $26. Amazon also has some fun socks!
---
An Audible subscription makes a great gift for anyone who loves audiobooks and other spoken-word entertainment. Audible has options for membership starting at just $15 for one month.
---
These popular cups are perfect for Dad's morning coffee. If you don't have an Ace Hardware nearby, you can get the same cups at Academy Sports for $19.99.
---
Give the gift of ad-free music streaming with this Spotify Premium e-gift card. Choose from amounts of $10, $30 or $60.
---
Under $50
All items ship for free with no minimum purchase!
---
If your dad is a fan of the show Hot Ones or he loves hot sauce, he'll love this subscription box. This unique gift features three new hot sauces every month for $30 plus $6 shipping. Boxes normally include one milder sauce, one medium sauce, and one sauce that pushes the heat meter into the red! If you don't want to subscribe, you can also find 3-packs of a variety of sauces from the show here.
---
This security camera features two-way audio and motion sensing!
---
Choose from a variety of gift sets.
---
The above shaver is highly-reviewed and just under $30!
---
Save 20% with trade-in.
---
This fitness tracker counts steps, distance and calories burned, monitors sleep and provides a personalized daily step goal. It's a great fitness tracker with a long battery life! You'll also find the Wyze Band for just $24.99 plus shipping.
---
Here's a deal he can use all year long! This membership includes a $45 gift card with the $45 membership.
---
Under $100
This grill allows you to cook juicy steaks and delicious grilled vegetables any time of the year! Get This Deal
---
Perfect for enjoying cool nights or even emergencies, the Solo stove starts at $69.99 during the company's Memorial Day sale.
---
Save on steak bundles shipped from $59.99.
---
The Home Depot is offering a BOGO deal right now on Ryobi tools.
---
You can find the Kindle Paperwhite e-reader available at Amazon for $89.99 right now. This is a great option for the dad who loves reading. The Kindle Paperwhite reads just like real paper. It has an adjustable screen that makes it easy to read, even in direct sunlight. Plus a single charge lasts for weeks! If the person you're gifting already has an e-reader or tablet, consider getting them a Kindle eGift card.
---
Over $150
If cocktails are a favorite, this Bartesian would make a fun gift! It will help craft perfect mixed drinks every time.
---
JBL has several fun options you can customize with a photo or with a child's artwork!
---
Yeti is a popular brand, but you can also find nice Ozark Trail coolers for much less.
---
If you want something extremely fancy, a robot lawn mower adds tons of convenience (and maybe a bit of fun, too!)
Want to stay up-to-date on all the best deals? Sign up for our newsletter below!