Sorry, this deal is no longer available, but sign up below to get alerts on more deals like this.
Get the best deals delivered right to your inbox!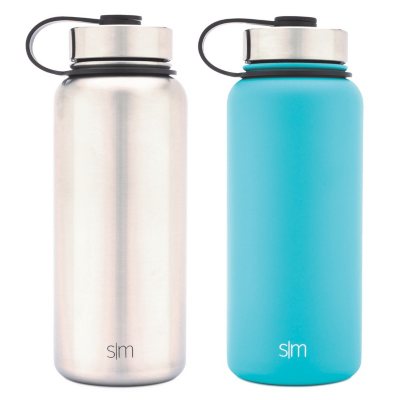 Get two water bottles for the price of one!
Right now Sam's Club is selling a 2-pack of Simple Modern 32 oz vacuum stainless steel water bottles for only $6.81.  This price is normally about the cost for just one, so it's like getting a second one for free!
With a double-walled and vacuum insulated design, these water bottles provide a sweat-free exterior and can keep drinks hot for up to 12 hours and cold for up to 24 hours! The powder coating exterior provides durability while the screw-top stainless steel lids provide leading.
Non-members are subject to a 10% surcharge.  Shipping is based on zip code. Note, this deal could end at any time and without notice.
Show Comments Hide Comments
About this Deal Digger
Laura Sayers
Laura Sayers is a writer and deal digger for ClarkDeals.com. She has a passion for travel, enjoys tracking down great destination sales and can pack for a 2-week trip in just one carry-on suitcase!
View More Articles