Get the best deals delivered right to your inbox!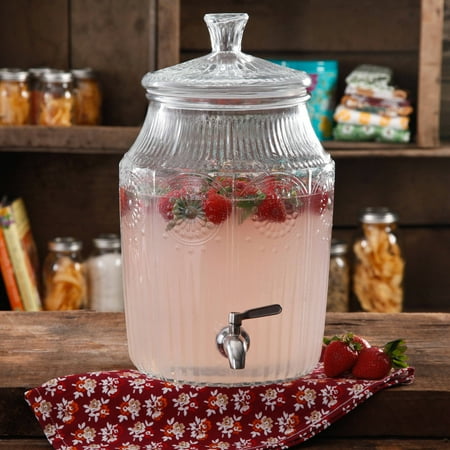 Save $14 on a Pioneer Woman drink dispenser from Walmart
Walmart is currently selling The Pioneer Woman Adeline 2.1 gallon glass drink dispenser for only $14.33 compared to its original listing price of $28.67. It comes with a removable glass lid for easy filling and an easy-to-use metal dispenser. It's perfect for small gatherings or just a fall family dinner at home! You can find the same drink dispenser on eBay for $23.85 and an additional $4.99 shipping fee, making Walmart the better option for this product. You can also combine this purchase with some of Walmart's other end-of-summer savings to save big and qualify for free shipping on orders over $35!
This deal could expire at any time.