Get the best deals delivered right to your inbox!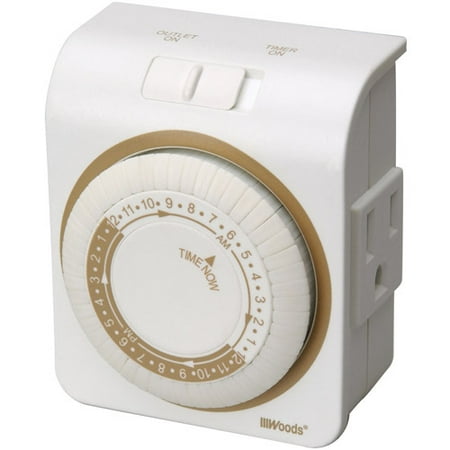 Save $20 on a 3-conductor indoor mechanical timer
Right now at Walmart, you can find the pictured Woods three-conductor indoor mechanical 24-hour timer listed at only $4.94. The timer provides up to 24 hours of on and off settings and can be programmed with multiple on/off events. It's perfect for indoor lamps and small appliances. The same 24-hour timer is sold at Amazon for $24.89, which means you'll be saving $19.95 with this deal. Walmart also offers free shipping on orders over $35, so be sure to check out the company's other great deals (try the clearance section) to combine your purchases and save even more. You can also always opt for in-store pickup to avoid any additional shipping fees on this order alone.
This deal could expire at any time!