Get the best deals delivered right to your inbox!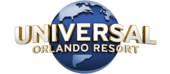 Get up to 6 months free on any annual pass to Universal Orlando
Universal Orlando is currently offering three to six months free with the purchase of any seasonal or annual pass! Seasonal passes for Florida residents begin at $269.99 for a seasonal two-park pass. Non-residents can get the same offer for $304.99 or purchase a three-park seasonal pass beginning at $403.99. Each of the seasonal passes come with three months completely free if purchased before April 4! Preferred and premiere passes will come with six free months for either two-park or three-park entry. See more details online!
This deal expires on April 4, 2019.